Joe1



Joined: 15 Jan 2015
Posts: 1

Posted: Thu Jan 15, 2015 6:47 pm

Post subject: Columbia Lake - Eagleville Lake

---

My first time ice fishing in CT. I grew up in VT where we ice fished for lake trout with smelt on tip ups. I don't have any experience jigging or catching what i'm after - yellow perch. I'm thinking of trying Eagleville Lake tomorrow because I live right next to it. Also, my buddy lives on Columbia Lake so might go there this weekend. Looking for any advice. Are both lakes safe at the moment? Best way/place to catch perch on them? which is better? etc.
This is my first post on here, thanks in advance for the advice.
fishinschmoe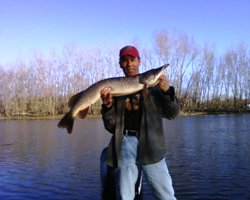 Joined: 01 Jan 2010
Posts: 300

Posted: Fri Jan 16, 2015 10:57 am

Post subject:

---

welcome to CT. ice fishing here somewhat diff than VT. we dunk shiners with hopes of catching what we want, or bounce jigs with the same hope. we catch what we get. if anything.

you will find a perch can suck down an enormous shiner, and a pike will take a small one... and pickerel AKA 'slime darts', will burn thru a bucket of shiners in no time... its all fun tho.

As far as the ice safe: best not to trust anything but a small test hole near shore, , and some good old fashioned common sense.