PECo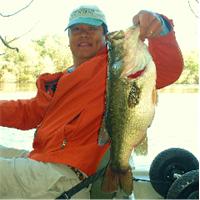 Joined: 06 Oct 2009
Posts: 5203
Location: Avon, CT
Posted: Mon Mar 12, 2018 9:54 am

Post subject: Connecticut River - Riverfront Park, Glastonbury 03/11

---

No much to report, fishingwise.

I wanted to fish Keeney Cove, so I schlepped El Habañero down to Point Road in Glastonbury, but the gate was closed:



So, I drove down to Riverfront Park to launch from the ramp. I didn't take any photos, but I was glad I was wearing boots, because the bottom of the ramp was covered by a four to six inch thick layer of silty mud. The mud almost pulled off my boots! And after I got into the kayak, I had trouble getting afloat, because it was stuck in the mud.

To make a long story short, I chose to paddle across the river to check out White Oaks, instead of paddling up the river to Keeney Cove:



It turned out to be a bad choice. Although I saw plenty of impressive birds, the murky 41 to 42 degree water was almost devoid of fish. I said "almost", because I got one bite from a chain pickerel on a white spinnerbait after two hours of absolutely nothing. To make things worse, it spit the spinnerbait 10 feet from the kayak, so I didn't even boat it.

Rather than extend my outing by a few more hours, I headed back to the muddy ramp and went to Jahm Ske's for some hot, spicy goat curry. Yah, mon!
_________________
Don't forget to wear sunscreen and don't litter!