JustinSolak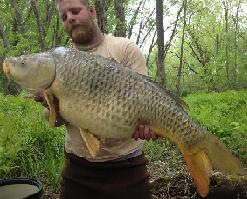 Joined: 17 Jul 2011
Posts: 245
Location: East Hartford, CT
Posted: Sat Mar 31, 2012 7:39 pm

Post subject:

---

keep this topic updated... i know a few guys that might be interested who have boats, including myself. i have a "spare" boat that i might be able to use to convince some of my guys to join.
_________________
...of all the liars among mankind, the fisherman is the most trustworthy.

Nothing makes a fish bigger than almost being caught.