Rookie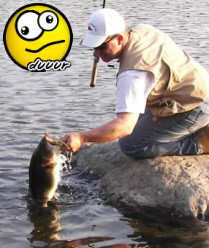 Joined: 08 May 2007
Posts: 487
Location: Milford Ct
Posted: Fri Apr 29, 2016 2:02 pm

Post subject: lake housatonic, morning, 4-30-15, OR maybe kayak private

---

staying local and planning on indian wells in the morning just to get out and do something. have room on boat

no takers? then i might hit private place in orange with kayak, so that could be an option also

let me know if interested
_________________


Thar aint NO fish in here !!!!!!!!