Michael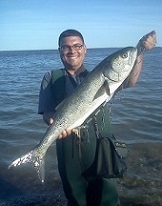 Joined: 28 Jan 2012
Posts: 3823
Location: Bridgeport
Posted: Mon Nov 25, 2013 6:21 pm

Post subject: PECo Phil!

---

Hey Phil!

I know how much you enjoy trolling with the Jointed Shad Rap and Shallow Shad Rap, so I thought I'd check to see if you know about 2 new lures that fit in that area.

New for 2013 is the Jointed Shallow Shad Rap. Comes in sizes 5 and 7 and has the lip of the Shallow Shad Rap on the body of the Jointed Shad Rap.

New for 2012 was the Jointed Deep Husky Jerk. Currently comes in sizes 8 and 12 and has a jointed swimming action similar to the JSR.

I'd def get a few JSSR!
PECo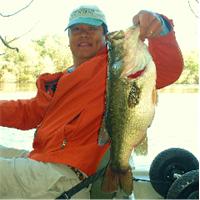 Joined: 06 Oct 2009
Posts: 5201
Location: Avon, CT
Posted: Mon Nov 25, 2013 7:07 pm

Post subject:

---

Thanks, Michael, but I'm done trolling until Opening Day 2014. It's striper time!
_________________
Don't forget to wear sunscreen and don't litter!