Stevius86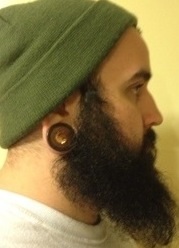 Joined: 12 Apr 2012
Posts: 165
Location: Ellington
Posted: Sun Aug 19, 2012 6:45 am

Post subject: Salmon Brook, very slow

---

Went to Salmon Brook in Granby Saturday morning. Water was surprising cold probably due to the rain Friday night. Almost no hits, except for two sunfish. The first one was STRONG! I couldnt believe that little guy had that much power. When he had hit my fly thought trout. Pulled two sunnies in and nothing else the rest of the morning. Maybe I should of used wet flies but I'm not familiar with then yet an not sure if I'd recognize the strike.