cmorjoe



Joined: 03 May 2007
Posts: 256
Location: Seymour CT.
Posted: Tue Aug 07, 2007 3:14 pm

Post subject: SHILLING OR GABBARD?

---

RED SOX FANS: can anyone tell me why they think the sox would trade away an up and coming pitcher like Gabbard for an over the hill Shilling or useless Taveris? I don't know what the sox are thinking about with the Yankees breathing down their backs.. cmorjoe A RED SOX FAN TILL THE END; hopefully that won't be too soon. cmorjoe
ploplopfizzfizz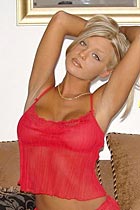 Joined: 31 May 2007
Posts: 629
Location: Branford
Posted: Tue Aug 07, 2007 3:40 pm

Post subject:

---

The red sox traded for gagne to block the yankees from getting him.Hopefully the sox make a few more trades in the future like this 1.Gagne will walk when the season is over and he will go close somewhere else.There is no good free agent pitching at the end of the season.So trading young pitchers on the cusp of breaking through is less then smart.I applaud Cashman for not making any last second moves that involved young pitching.
The red sox can have mussina,pavano,farnsworth and clemens when the season is over.
The moves pushed by steinbrenner over the last few years are driving me nute.I am glad to see Cashman take a stand and save the talent for the future.
Best trade steinbrenner ever pushed :
Ken Phelps 4 Jay Buhner
This may be the worst trade in baseball history.Nevermind on that the worst trade ever was Babe Ruth 4, 2 nobodies and some money so the old red sox owner could open his theatre in boston
_________________
The King of Long Island Sound.