KsiFitch



Joined: 13 Sep 2017
Posts: 17

Posted: Thu Sep 28, 2017 7:37 pm

Post subject: The CTFishTalk Pet Section

---

Hello, fellas! I've created this thread, dedicated to discussions regarding the little fishing companions in our lives. This is our little Kyle, a Pomeranian who loves to hang out and mess around in our living room (bless our furniture). He's been with us for many years, and through it all, he's definitely a blessing. He also likes to play catch outdoors, so as a precaution, we bought him a wifi dog fence, just so he wouldn't stray from our yard. He would cuddle with us most of the time and would even follow my wife around, playfully asking for food. So, that was our pet story. Feel free to share your fishing companions with us.


PECo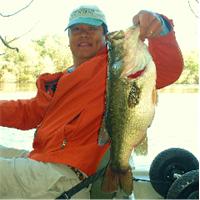 Joined: 06 Oct 2009
Posts: 5199
Location: Avon, CT
Posted: Fri Sep 29, 2017 7:11 am

Post subject:

---

Okay, but how big is his Personal Best largemouth bass?
_________________
Don't forget to wear sunscreen and don't litter!