toptech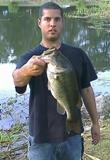 Joined: 12 Jul 2007
Posts: 322
Location: Vernon
Posted: Mon Jun 20, 2011 7:21 am

Post subject: Thursday nights on Congamond

---

Does anyone know if the thursday night big fish tourney is still going on here every week. If so do you know what time they launch at? I fished it a couple times last year but have not heard anything about it this year and I dont remember what time we had to be in the water by.

Thanks for any info.
_________________
You can play on your computer and hang out with your girlfriend if you want....Im gonna go fishin.
Justin Tralli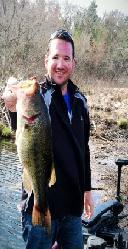 Joined: 05 May 2007
Posts: 656
Location: Glastonbury, CT
Posted: Fri Jun 24, 2011 5:37 am

Post subject:

---

I think they still have them... 5pm on Thursdays
_________________

CT RIVER
Every Tuesday Night @ 5 p.m.
EAST HARTFORD LAUNCH
$10 Per Person
Winner Take All!