asianfisher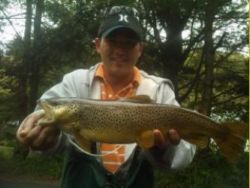 Joined: 12 Jan 2009
Posts: 920

Posted: Sun Jan 12, 2014 6:08 pm

Post subject: Ice fishing venture today

---

So i hit up butterworth. Solid ice below 1" of blah ice. set up 6 tip ups with my pops. we jigged. I got into 6 bass jigging, pops didnt get into any. 1 crappie on the tipup. Very slow but better than nothing day.... I have pics but to lazy to put them on here they are on my fb so if you are my friend you can see them on it. How is everyone else doing out there on the ice?