JD'S CONNECTICUT BASS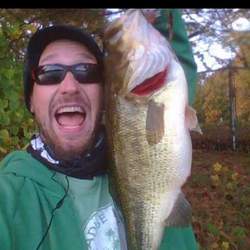 Joined: 29 Mar 2015
Posts: 6
Location: Beacon falls
Posted: Tue Apr 21, 2015 5:35 pm

Post subject: JD'S CONNECTICUT BASS ON YOUTUBE

---

What up everyone, my names Joe and i started a new youtube channel where i go all over the state and show you where the shore access is, how the fishing is and how im catching them all over the state so you dont have to drive an hour to find out your limited to the boat launch (like i have over the years) plus tackle giveaways and anything else i can to help out my fellow bank beaters in Connecticut. So please check it out at JD'S CONNECTICUT BASS on youtube. Email me if your interested in a certain Lake/pond and ill get back to you with what ive learned over the years. Enjoy and keep your eyes open for my next giveaway coming in the june. Ill also hype this site for letting me post this here.