Mase2020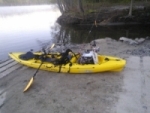 Joined: 15 Jun 2012
Posts: 228

Posted: Wed Mar 25, 2015 11:17 am

Post subject: CT Kayak Fishing Club Tournament

---

Okay so I'm in the planning stages for the first tourney this year and I'm looking at early May. Looking for ideas as to where you guys would like to see the tourney at. Please keep in mind it will be on a weekend so consider boat traffic and parking. Also in the past tourney times were 7-2, thinking about 6-1 and looking for input as far as that goes. Also may try mid week tournaments and checking to see what the interest in that would be. Please let me know open to suggestions. Thanks all.
AVec80X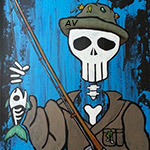 Joined: 28 Mar 2014
Posts: 199
Location: East of the River
Posted: Wed Mar 25, 2015 11:39 am

Post subject:

---

Shoot for May 17th, I have a family party that day that I have no interest in attending Early May sounds great. I don't get out of Middlesex County fishing much, so I don't have any input on location. I'm open to traveling an hour to a tourney and the 6 to 1 time slot has my vote.

Weeknight events sound fun. I'm not sure how many 9-5ers there are, but come Summer a 6-8:30 event could be possible.

As I noted to you some time ago, if you need a hand getting anything organized, flyer made, promoted, etc. let me know. I sit a computer 8-10 hours a day.

Thanks for making this happen Alan!
_________________
Join the yak pack! – www.connecticutkayakanglers.com / http://connecticutkayakanglers.bigcartel.com