PECo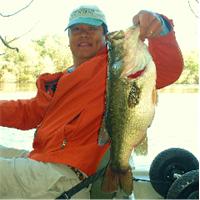 Joined: 06 Oct 2009
Posts: 5203
Location: Avon, CT
Posted: Sat Dec 17, 2016 8:57 am

Post subject: Done for the Year (aka Goodbye 2016)

---

I didn't get to fish as much as I would like to have in 2016, but still had a pretty good year on the water. It started off with a couple of five pounders during a buddy's club tourney on Long Pond:



And it ended with several 100+ fish days on the lower Housatonic River:



I hope that everyone else enjoyed a good year of fishing.

My New Year's Resolution is to post an occasional fishing report here in 2017. See you next year and, as Tiny Tim might say, if he were a fisherman, "Tight lines, every one!"
_________________
Don't forget to wear sunscreen and don't litter!