PECo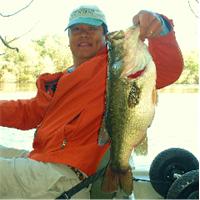 Joined: 06 Oct 2009
Posts: 5203
Location: Avon, CT
Posted: Sun Oct 11, 2015 6:44 pm

Post subject:

---

In a word, no.

In the Inland District, except for bait traps used for the taking of bait species, fish traps are not legal in Connecticut. The regulations state (in pertinent part):



Quote:
"Fishing" or "sport fishing" means taking or attempting to take fish in the inland district, except for commercial purposes, and is restricted to angling, bow and arrow fishing, bobbing, ice fishing, snagging or snatching, spearing, scoop netting, and taking or attempting to take fish by hand.


The marine regulations are more complicated due to the overlapping of state and federal regulations, but non-commercial fishing appears to me to be limited to "sport fishing" methods.
_________________
Don't forget to wear sunscreen and don't litter!