PECo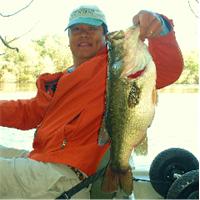 Joined: 06 Oct 2009
Posts: 5201
Location: Avon, CT
Posted: Wed Mar 07, 2018 10:51 am

Post subject: Walmart Fishing Tackle 03/07

---

I use mostly 1/8 ounce Arkie ball jigheads for yellow perch and white perch fishing. It looks like Walmart is replacing them with a different brand in its inventory, so it has them and a lot of similar fishing tackle on super deep clearance, at least, in the Bristol store on Route 6; $0.25 for a pack of 10 and some rang up at $0.22. Go get 'em, before I clear 'em out.
_________________
Don't forget to wear sunscreen and don't litter!