BoSox46GSR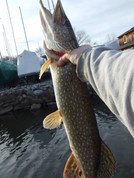 Joined: 29 Mar 2009
Posts: 388
Location: Chester
Posted: Sun Apr 05, 2009 1:20 am

Post subject: "Webpage has expired"

---

After performing a search, if I don't find what I"m looking for, I click "Back", but then it brings me to webpage expired. So then I have to enter in my criteria again. Any fix for that?