Scratch59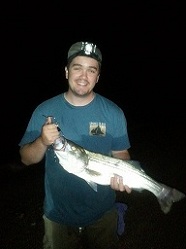 Joined: 15 Sep 2011
Posts: 43
Location: South Glastonbury, CT
Posted: Wed Oct 19, 2011 9:09 pm

Post subject: Kayak for Fishing\Recreation

---

So I have been reading a bunch of posts the last couple days and I feel like I need to start contributing more... I also have been getting nagged by my girlfriend to get some exercise... As a result I have decided it is time for a kayak.... This will let me exercise and fish at the same time!!!

I was at Dicks today and casually saw the following option "Field & Stream 12' Eagle Run Kayak"... anyone have an opinion on this?

I want to be able to fish from whatever I get with ease but also want the end-product to work for non-fishing excursions... If mine works out, the gf could be getting one as well...