SeaDog1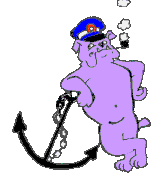 Joined: 21 Dec 2009
Posts: 2629

Posted: Fri Jun 22, 2012 3:42 pm

Post subject: Tonights Dinner

---

Hi,

Tonights Dinner:

Grilled salmon stuffed with mixed tomatoe, vidalia onion, fresh chopped sweet basil and lemon juice.
Long sliced young Zicchini seasoned and drizzeled with virgin olive oil grilled.
Far East Rice Pilaf
French bread.
And bottle of chardonay!

Hmmmm Hmmm Good

SeaDog1 "Never Give In ... Never Back Down"