JimiChanga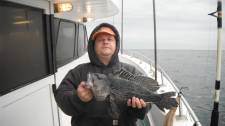 Joined: 04 Mar 2012
Posts: 195
Location: Meriden
Posted: Wed Jan 30, 2013 8:22 pm

Post subject: PM alerts?

---

Hi there sports fans...

I was wondering if there is a setting where when you recieve a PM it doesn't alert you via E-mail?

If so, please let me know it's kinda annoying to have to keep emptying my e-mails all the time.

Thanks,
John.