Michael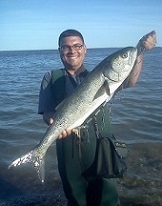 Joined: 28 Jan 2012
Posts: 3823
Location: Bridgeport
Posted: Mon Jun 17, 2013 10:10 pm

Post subject: Give it some Extra Flavoring

---

Earlier I finished eating a fillet from a 5 pound bluefish which I baked in the oven.

A new thing I've started is using some extra ingredients for flavoring. Ingredients include crispy onions and bacon bits and top the meat with black pepper, oregano, and parsley.

Do any of you cook fish with certain ingredients to give it a kick with extra flavoring?
JustinSolak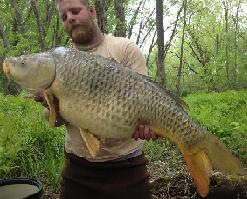 Joined: 17 Jul 2011
Posts: 245
Location: East Hartford, CT
Posted: Tue Jun 18, 2013 7:51 pm

Post subject:

---

Depends on the fish... But Old Bay, Mrs Dash, Adobo, Ritz crackers, Thai Chili sauce, Garlic Powder, Onion Powder... The list goes on and on.
_________________
...of all the liars among mankind, the fisherman is the most trustworthy.

Nothing makes a fish bigger than almost being caught.