Redneckangler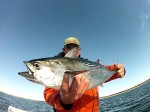 Joined: 05 May 2012
Posts: 851
Location: Meriden, CT
Posted: Mon Jul 08, 2013 1:32 pm

Post subject: Catfish Tourny

---

The Greater Wethersfield

"Whisker Round Up"

Catfish Fishing Tournament

http://www.ct-outfitters.com/

Anyone considering this? Might be fun to get some guys out to fish. I don't do much catfishing, but I've got a boat and a spot.
_________________
RNA - It's in my blood.
www.redneckangler.com
Facebook @ TheRedneckangler
Weekly reports from around CT, the LIS and beyond.