cmlindblom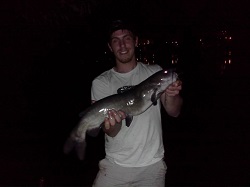 Joined: 10 May 2013
Posts: 9

Posted: Thu Jan 02, 2014 5:06 pm

Post subject: Looking for some middletown area experience

---

Hey guys, I read this forum all the time but never really post. I usually try to learn all types of fishing through research and trial and error but this time I am trying ice fishing. I would normally just go hard and try it out by myself but I would rather have someone that knows what they are doing on the ice pass on some experience. If any of you guys are going soon and wouldn't mind me taggin along to get used to the ice let me know. Thanks.