Michael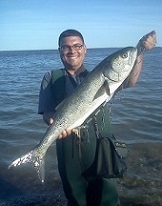 Joined: 28 Jan 2012
Posts: 3823
Location: Bridgeport
Posted: Mon Apr 14, 2014 11:03 pm

Post subject: Parasites on a LMB

---

Monday while fishing Mondo Pond, I caught a largemouth that had some type of parasite on the roof of its mouth.

The parasites had something like a small sack or nest attached to the bass with the parasites sticking out of them.

Whatever they were, they were no long than 1/4" and reminded me of a white grub or small piece of an earthworm.
bowhunter095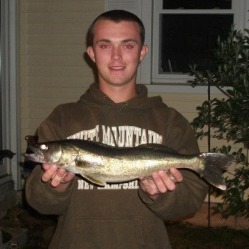 Joined: 20 Jan 2011
Posts: 392
Location: Berlin, CT
Posted: Mon Apr 14, 2014 11:25 pm

Post subject:

---

I caught a bass the other day with a few of those on the top part of its mouth also. Kinda freaked me out so I threw it back quick.