I_fish_therefore_I_am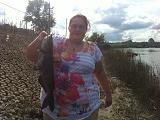 Joined: 19 Mar 2013
Posts: 20
Location: Middletown, CT
Posted: Tue Apr 22, 2014 4:09 pm

Post subject: Small rivers

---

Does any fish for carp in small rivers? If so any advise? There is a area of river that I fish on the regular for bass but I have seen small carp come out of it.
_________________
There he stands, draped in more equipment than a telephone lineman, trying to outwit an organism with a brain no bigger than a breadcrumb, and getting licked in the process. ~Paul O'Neil, 1965
Michael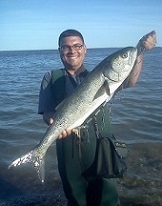 Joined: 28 Jan 2012
Posts: 3823
Location: Bridgeport
Posted: Tue Apr 22, 2014 8:50 pm

Post subject:

---

I don't fish for carp but have seen big carp in the Pequonnock River in Bridgeport and the previous state record came from the Naugatuck.

While fishing smaller streams, I'd stick with the same baits people use, but smaller. Large nightcrawlers would be something to use on smaller rivers instead of larger rivers.