Amston Laker 2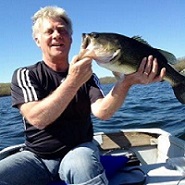 Joined: 29 Apr 2014
Posts: 20
Location: Amston, CT
Posted: Wed May 14, 2014 1:11 pm

Post subject: Two men fishing the Irish Sea

---

Two men were fishing the Irish Sea and drinking Guinness beer in their small row boat. When they finished all their Guinness they both fell asleep and their boat washed out to sea far from shore. They were lost at sea for two days with no supplies when a Jeannie appeared and granted them one wish.
The first man quickly replied. " I wish this sea was full of Guinness beer."
The Wish was granted an the Jeannie disappeared.
The second man scolded his friend " WHY DID YOU WISH FOR MORE GUINNESS?"
The first man shouted back at his friend "WHY NOT?"
The second man replied "WHERE ARE WE GOING TO PEE ! ?"
_________________
My motto - " If your not catch'n fish, than you must be trying too hard ".