PECo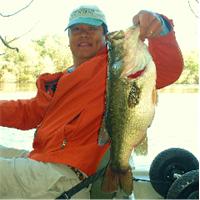 Joined: 06 Oct 2009
Posts: 5200
Location: Avon, CT
Posted: Sat Feb 14, 2015 6:46 pm

Post subject: 02/13 Surreal Experience

---

Today, Dan1 (aka Dan) and I attended the 18th Annual Northeast Fishing & Hunting Show 2015: http://www.fishinghuntingexpo.com/

We decided to attend a seminar by lure maker Al Gag called "Spring and Winter Striper Fishing on Rivers". Al began the seminar by having us watch a video he made last December on the lower Housatonic River. At 1:02, I said, "Hey, wait a minute!" At 1:07, I nudged Dan in the arm. At 12:10, I began to wonder whether Dan and I would be mentioned in the credits.

https://www.youtube.com/watch?v=HJV58qLsAyc

That was surreal.
_________________
Don't forget to wear sunscreen and don't litter!