Rookie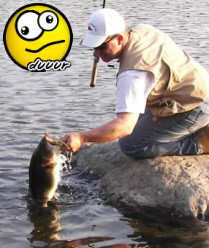 Joined: 08 May 2007
Posts: 487
Location: Milford Ct
Posted: Sat Mar 05, 2016 6:09 pm

Post subject: Its almost time for Quabbin season to begin

---

Its getting closer to Quabbin season, and if this year is anything like last, ill be there a lot!!!
My usual partners come first though.

My work schedule is very flexible during the summer and im very spur of the moment.

Last year i ran down imaging units and over the winter have upgraded to side scan so i will be looking for other hot spots to add to the ones ive already got. Learned a ton last year and it was an incredible season.

It costs $5 for a daily fishing permit and other than that all i ask is that you help with fuel costs and be fun
_________________


Thar aint NO fish in here !!!!!!!!