Emo


Joined: 03 Apr 2016
Posts: 6
Location: Hartford area
Posted: Fri Jul 15, 2016 6:33 am

Post subject: Ct river

---

I have been hitting the CTR the past couple of weeks. On the 6th I fished near north cove late outgoing and hit a big blue and got some hits on a slug-go.
On Thur. I went out to Griswold Point and got 2 small blues on a tube and worm.
I heard the bass were pushing bunker to the beach there but it was to choppy
to see so I just trolled. If anyone is up for fishing down around that area get in touch. I go from Westbrook to Niantic.
PECo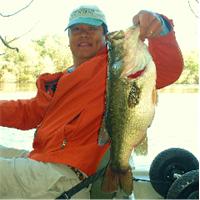 Joined: 06 Oct 2009
Posts: 5203
Location: Avon, CT
Posted: Fri Jul 15, 2016 2:04 pm

Post subject:

---

I was out in the mouth of the Connecticut River for Bluefish Wednesday with NWDarkCloud (aka Bob) and JJay (aka Jason). The only spot where we saw schools of baitfish was at the mouth of North Cove, but there weren't any predators feeding on them that we could see. I think that the baitfish were little three to four inch long bunker.

Strangely, the bluefish were roaming the shallow flats on the east bank, where we didn't see any bait at all. We caught blues up to 14-3/4 pounds, mostly with a Daiwa SP Minnow. Jason threw a spoon and caught four sea robins. We also netted a blue crab that was slowly swimming down the river. I love big blues; they're the tarpon of the Connecticut River.
_________________
Don't forget to wear sunscreen and don't litter!