PECo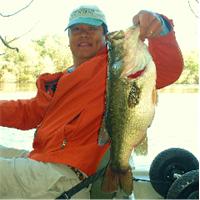 Joined: 06 Oct 2009
Posts: 5203
Location: Avon, CT
Posted: Wed May 17, 2017 12:28 pm

Post subject: Gulf of Mexico - Naples, FL 05/16

---

I snuck out before dawn to do a little fishing off the beach, because I wanted to throw a topwater Sexy Shad Strike King KVD Sexy Dawg and the fishing birds take wing after sunrise. I was on the beach 15 minutes before first light. I got nothing before the sun began to rise behind me and birds began to appear in the sky. I had been fishing for only an hour when the Sexy Dawg began to catch the eye of an occasional passing bird. I was preparing to stop when I got a vicious last second hit at the surf line. I knew immediately that a jack crevalle had crushed the Sexy Dawg:



My mom had told me that she'd like to try eating a jack crevalle, so the fish left the beach with me, to the disappointment of every beach fisherman's best friend:



Once again, I simply gutted the fish, sprinkled it with sea salt, wrapped it in heavy duty aluminum foil and threw it on a hot grill.

When you tell people that you intend to eat a jack crevalle, they invariably make disgusted faces and kindly tell you that they're not a good fish to eat. I can only conclude that those people have never actually eaten a jack crevalle. It's really, really good! It has a pleasantly firm white flesh flesh and mild taste. It's not bony or oily; nothing at all like mackerel. I had the same experience with small bluefish, which are also not oily or bony, but have pleasantly firm white flesh with a mild flavor. More for me, I guess.
_________________
Don't forget to wear sunscreen and don't litter!