PECo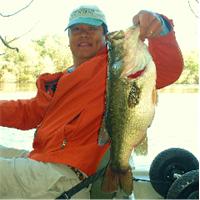 Joined: 06 Oct 2009
Posts: 5203
Location: Avon, CT
Posted: Thu Mar 01, 2018 6:27 pm

Post subject: Connecticut River - Hamburg Cove 03/01

---

I can hardly believe that it's March, already. 2018 is flying by, for me. Crazy.

I paddled Hamburg Cove in El Habañero, AGAIN. The weather forecast and tides looked good, AGAIN:





I got a late start, because I had to stop at Walmart to pick up more 1/8 ounce Arkie grub jigs. Without confirming or denying anything, I might have lost one or two. . . or more. . . at the powerplant canal, yesterday. I got on the water at 11:00 am:



The water level was higher than I recall ever seeing it. Completely overcast skies made seeing anything in the water very difficult, but I think that it was still fairly clear. I neglected to check the water temperature.

I started throwing a Frankenjig made with a chartreuse 1/8 ounce ball head jig and an Emerald Shiner 2-1/2 inch Gulp! Minnow. Surprisingly, I didn't get any bites in the inner cove, so I paddled through the channel to the outer cove. Along the way, I swapped out the Frankenjig for a plain old white curlytail grub on a 1/8 ounce unpainted ball head jig. I hit a little bit of a honeyhole next to Camp Claire, and boated a couple of chain pickerel and five yellow perch:





Although you should never leave fish to find fish, I was really there to look for white perch, so I continued clockwise around the shore of the outer cove. Along the way, I caught another pickerel, but it was more like the typical Hamburg Cove monster-size PIKE-erel that I love to catch:



Although I'd always heard that there are northern pike in Hamburg Cove, I'd also never caught one or spoken with someone who had caught one. Well, unless I count one or two fishermen who said they had, but then said, "Yes, it was green. Maybe it WAS a pickerel. . . ." I understand that the sheer size of the pickerel in Hamburg Cove could confuse some fishermen, Heck, I've seen them up to 28-1/2 inches long in there. However, today, I confirmed for myself that there really ARE northern pike in Hamburg Cove:



When I got off the water at 3:00 pm, I had caught three chain pickerel, seven yellow perch and the one northern pike. Although I caught some fish, most of my day was spent in a fishless search for white perch. I didn't see any. And the fishermen with whom I spoke didn't see any. Unfortunately, it looks like we're in for a long spell of sub-50 degree weather. I guess that I can stop checking the cove for white perch for a while.
_________________
Don't forget to wear sunscreen and don't litter!