hatterlj



Joined: 04 May 2018
Posts: 1

Posted: Sat May 05, 2018 10:28 pm

Post subject: Hi all!

---

Have been fishing for 20 of the 23 years of my life. I fish for everything, mostly freshwater but saltwater also. Iím joining this sub because I feel like thereís so much to learn about Connecticut fishing. I recently have become OBSESSED with walleye after catching my first at the saugatuck. Havenít had one since and his was 3 weeks ago. Hoping to talk to some people about trout and walleye mostly. Something about those walleye man. Tight lines!
PECo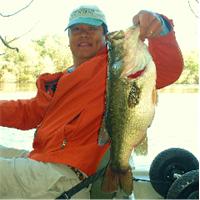 Joined: 06 Oct 2009
Posts: 5162
Location: Avon, CT
Posted: Tue May 08, 2018 12:49 pm

Post subject:

---

Welcome aboard, although Iím really the only one here.

I bought a Trout Stamp, this year, but donít really fish for them.

I DO enjoy fishing for walleye, although itís been a while since Iíve targeted them. In fact, the last one I caught was a surprise during a daylight bass tourney at Lake Zoar, last year. The little stockie hit a drop shot 2-1/2 inch Gulp! Minnow on the bottom in about 25 feet of water. When I DID target walleye, I mostly trolled Rapala JSR-7s in Perch patterns in my kayak at Batterson Park Pond. One year, I boated a couple of dozen, although only one or two were keepers.

Since you were fishing from shore at Saugatuck, were you throwing live bait?
_________________
Don't forget to wear sunscreen and don't litter!