basscaster



Joined: 26 Sep 2018
Posts: 8

Posted: Wed Oct 10, 2018 11:55 pm

Post subject: Bait fish in CT?

---

I really never paid much attention to the type of bait fish in my local ponds and lakes. I should have a better handle on this beyond buying bluegill colored square bills. It's a guessing game when I'm buying tackle. What bait fish will be the most common forage in lakes/ponds in new haven county?

Also as I have been paying more attention to this I have seen active schools of baitfish on the surface in open water with their fins cresting the surface at my 2 local ponds and often see them being hunted by bass but have no idea what they are as they scatter from my kayak when i get remotely close. One of the lakes is a trout I'm pretty sure and definitely catfish stocking reservoir but the other is not managed at all and I see similar schools on the surface.

Any insight would be great.
PECo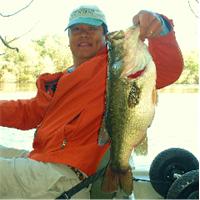 Joined: 06 Oct 2009
Posts: 5200
Location: Avon, CT
Posted: Sun Oct 14, 2018 11:36 am

Post subject:

---

Surface schooling fish are often white perch. Sometimes, they don't seem to eat anything at all, but try a small crankbait.

The most common forage for bass in our lakes and ponds, by far, is crayfish. That's what you find when you clean out your livewell after a tourney.


_________________
Don't forget to wear sunscreen and don't litter!