PECo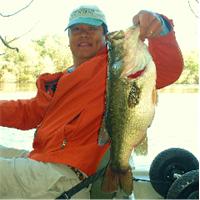 Joined: 06 Oct 2009
Posts: 5201
Location: Avon, CT
Posted: Mon Nov 13, 2017 9:28 am

Post subject: Connecticut River - Baldwin Bridge 11/12

---

I tried to drag a buddy out into the freezing cold, but found out after I hit the road at 6:00 am that he wasn't willing to get out of bed. Luckily, Dan1 (aka Dan) is an early-rising former Alaskan and lives along my route down to Baldwin Bridge, so I picked him up at his place.

We didn't get down to Baldwin until about 7:45 am. According to my Jeep, the air temperature was still below freezing, but the weather forecast promised above-freezing temperatures after 8:00 am, north winds up to only five miles per hour and at least partly sunny skies. Fortunately, the forecast wasn't too far off the mark. The low tide was around 11:45 am, so we were on the outgoing tide. I didn't really take note of the water temperature, but it varies widely around the mouth of the river at this time of year and was definitely down into the 40s in some spots,

Like the last time I was out at the mouth of the Connecticut, there weren't any birds in the sky. Unlike the last time, although we did spot widely scattered bait feeding on the surface, we saw fewer of the dense schools of bait moving around.

Taking some advice from a geezer, I didn't just stick with a shallow water SP MInnow and mostly threw a five-inch Sexy Shad Reaction Innovations Skinny Dipper paddletail swimbait on a 1/2 ounce jighead, while Dan threw a White Trash Skinny Dipper. We wandered around the mouth of the river, but didn't mark anything on the fish finder. When we got next to the Saybrook Breakwater, we marked some scattered fish on the bottom in less than 10 feet of water and Dan quickly hooked up with one:



Meanwhile, all that I was able to do was snag up a couple of bunker:



While Dan was catching and I was snagging, a seal poked its head up out of the water nearby; right size, wrong species. Even with the seal nearby, Dan caught a couple of bunker-sized schoolies:



We moved on to the beach to the west of Saybrook Point, but never got a bite. Again, although we saw some surface feeding activity by some widely scattered bunker, they were much sparser than they were the last time I was out there.

Now, although Dan is from Alaska, he's definitely a

former

Alaskan and I'm not used to the cold, yet, so at 10:30 am, we decided to head back to the ramp and find a hot breakfast, somewhere. After we passed the railroad bridge, we spotted a bigger boat anchored just downriver from Baldwin with a guy on the back swim platform who appeared to be checking out the lower unit. We decided to see whether they needed assistance and it turned out that they were dead in the water. For the second time, this year, I towed a boat back to the dock:



They were headed out to Montauk in search of albies, so they were lucky to have broken down sooner, rather than later.

I'm going to have to start carrying a towing harness on my boat. Our half-assed tow rigging worked, but I'd prefer to use both cheeks, the next time.
_________________
Don't forget to wear sunscreen and don't litter!