x182dan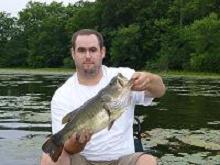 Joined: 19 Mar 2009
Posts: 329
Location: Seymour, CT
Posted: Tue Aug 27, 2013 8:19 am

Post subject: Dicks Sporting Goods

---

Hey guys just wanted to give you a heads up if you need any tackle. I was at my local dicks in milford and they had lots in the fishing clearance section. I really didn't need any soft plastic but they had lots on it on clearance along with other baits. All the clearance stuff is 50% off on top of the clearance price. You might find a great deal on fishing rods/reels at a steal of a price. I got myself an abu garcia rod that was regularly $179 on clearance for $129 with 50% off of that. So I got it for $65. Might be worth a stop.
_________________
Never Stop Learning
avidangler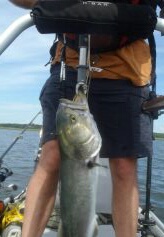 Joined: 08 Jan 2013
Posts: 469
Location: Forestville
Posted: Wed Sep 04, 2013 9:32 pm

Post subject:

---

I was at the one on the Berlin Turnpike today.They had a bunch of things on sale.I picked up 5 packs of the green/pumpkin strike king gobys i use at $3 a piece,normally $6 And 2 Diawa SP swimmers in damaged boxes for $5 & change a piece.The undamaged were going for $10. They had a bunch of stuff but,that's all i wanted/needed.I went through the last 3 packs of gobys due to pickrel chomping off the tails.
_________________
...Randy...

Leeway and elbow room.There's plenty of water to fish!


avidanglingadventures.blogspot.com



"If we concentrated on the really important stuff in life,there'd be a shortage of fishing poles."